Despite its being a tiny landlocked nation, Laos has made some inroads in its Millennium Development Goals (MDGs), particularly in providing primary healthcare to Laotian mothers and children in the country's hinterlands. This will be the message that Laos President Choummaly Sayasone will bring to New ...
Prime Minister Hun Sen will attend the opening of the UN's General Assembly in New York on 25 September and has vowed to push demining as a development issue, despite it not being on the UN's agenda. Speaking at the Sokha Hotel, the premier questioned the issue's ...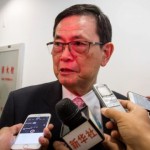 Cambodian and Vietnamese officials are meeting in Phnom Penh over border issues, but on the second of three days, no final decisions were made. Officials are meeting at the Council of Ministers building in Phnom Penh, to discuss June's violent clashes along the border, as well ...