Development and assistance for labor rights and labor unions
Type: Workshop When: 6 – 8 September 2021 Where: Hybrid, in Brunei Darussalam and online. Contact(s): Ms Marja Paavilainen, Senior Programme Officer, TRIANGLE in ASEAN Programme The ASEAN Forum on Migrant Labour (AFML) is an open platform for the review, discussion and exchange of good practices and ideas between governments, workers' and employers' ...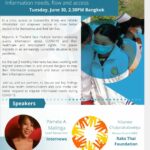 Date: Tuesday, June 30, 2020 | 2.30 PM Bangkok Time In a crisis, access to trustworthy, timely and reliable information can empower people to make better decisions for themselves and their families. Migrants in Thailand face multiple barriers accessing quality information about COVID-19 and their healthcare and ...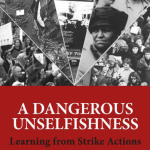 We are living in an era of unprecedented wealth coupled with unprecedented inequality. Richest one percent of the global population owns the 82% of the wealth created in 2017. Sixty nine of the largest 100 economies in the world are corporations and 10 corporations are ...