Development assistance for health sector

High-level Meeting on Risk Communications for Public Health Emergencies: "How Can We Include Migrants and Ethnic Minorities?" will be held in Paris on 10-11 October 2018, with a special focus on how to reach special population, including migrants and ethnic minorities. The High-level Meeting will foster ...

The awards are open to the following academic populations:– Doctoral students of eligible fields studying at accredited universities inside or outside of their home country– Full-time faculty members (must have a minimum of a master's degree) teaching at universities in their home country– Project duration: ...
 Wedushare

Greater Mekong Subregion (GMS) Working Group on Health Cooperation will convene its first meeting in Luang Prabang, Lao on December 13-14.For more information, please visit here ...
 Greater Mekong Subregion Secretariat

The Asian Development Bank will hold forum on regional health impact assessment consultation on special economic zones at Centara Grand Hotel, Bangkok, Thailand on 28 November 2017.DescriptionThe objective of the consultation is to share member countries' experiences as it relates to health impact assessment (HIA) and special ...
 Asian Development Bank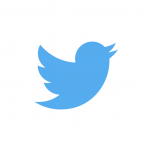 Twitter and UN Global Pulse have announced a data and analytics partnership to aid implementation of the Sustainable Development Goals. Read the press release below and find out more at the UN's website.—Twitter and UN Global Pulse today announced a partnership that will provide the ...

Global heads of state have committed to tackling antimicrobial resistance in an agreement at the United Nations, focusing on human health, animal health and agriculture sectors. Read the full release below and at the UN Food and Aghriculture Organization's website.—OPGA / WHO / FAO / ...