Southeast Asia is expected to see greater demand for health care services, for services that increase the mobility of its populations, and for entertainment, experts said Wednesday, attributing these trends to the rise of the middle class in the region and to its relatively young ...
A joint cooperation project between Laos and the Republic of Korea on the digital mapping of Vientiane, covering 4,600 hectares on a scale of 1 to 2,000 was completed recently, with a handover ceremony held in Vientiane on February 28. During the ceremony, the Korea International ...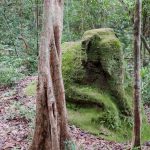 Laser technology reveals cities concealed under the earth which would have made up the world's largest empire in 12th century. Archaeologists in Cambodia have found multiple, previously undocumented medieval cities not far from the ancient temple city of Angkor Wat, the Guardian can reveal, in ...