Economic policy and administration
Cambodia granted operating licenses to 2,165 new companies in the first six months of 2015, up 7 percent from last year, according to a commerce ministry's report. Keep reading ...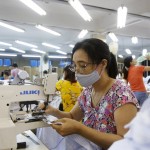 China's economic slowdown may widen Vietnam's trade deficit as the Southeast Asian nation counts on its largest trading partner to buy commodities, according to a government official. "It would hurt our exports to China, especially with agricultural products," Nguyen Duc Kien, deputy head of the National ...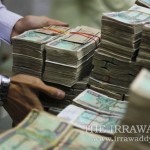 The Burmese kyat has recently fallen. Down around 13 percent this year, and 26 percent since the instigation of the "managed float" arrangements in 2012, the decline in the kyat has also brought with it a return of many of the economically repressive impulses of ...
Foreigners will no longer need a local partner to set up businesses in Myanmar and may be granted a five-year tax holiday from the start of commercial operations, according to the draft of a new investment law obtained by Reuters. Keep reading ...