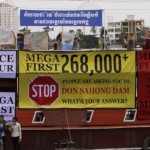 The environmental group International Rivers has called on Laos to suspend construction of a major dam on the Mekong River and to continue talks with its concerned neighbours downstream. The Don Sahong Dam, which would spread across the river just above the Cambodian border, is a ...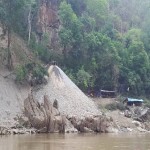 An Australian company contracted to assess the potential environmental and social impact of the planned Mongton dam has responded to recent criticism of the consultation process, saying that interference with its data collection efforts could lead to "suboptimal outcomes for the affected communities." The Snowy Mountains ...
Laos has announced that it will submit the proposed Don Sahong dam on the Mekong River for "prior consultation" within a regional mechanism but will not suspend development of the controversial project that has been criticized by its neighbors and environmentalists. Previously, Laos has refused to comply with a ...