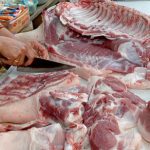 Vietnam has a population of approximately 93 million people with, according to official reports, an average pork consumption of about 20 kg per capita annually that is on a trajectory to double over the next few years. The nation's pork production ranks sixth on a global ...
The Lao Fresh Meats factory at Sivilay village in Naxaithong district, Vientiane, a Hungarian government assistance project, aims to boost food safety standards for domestic supply and export. Recently, the Ministry of Agriculture and Forestry received the first phase support of a Tied Aid Loan ...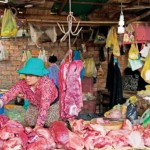 Following the opening of Cambodia's first modern abattoir last month, a new draft law to regulate animal produce and slaughterhouses was announced on 6 November, along with the establishment of a "National Butchers' Day" to be recognised annually on 8 January. The 22-chapter law, revealed by ...