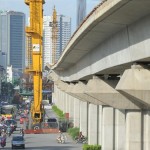 The government has decided to seek an additional loan from the Chinese government for a Chinese-built elevated railway project in Hanoi that is becoming infamous for slow progress and ballooning costs. Keep reading ...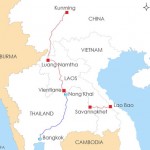 Laos and China will jointly build a bridge linking the Southeast Asian nation with northeastern Thailand as part of a U.S. $7.2 billion high-speed railway project that has been delayed by numerous setbacks for more than four years, a Lao government official said. Officials from both ...
Viet Nam needs more than VND1,000 trillion (US$50 billion) to develop transport infrastructure by 2020, a conference held by the Ministry of Transport was told. The cost of improving the national road system would take 64.1 per cent of the total capital, railways 11.7 per cent ...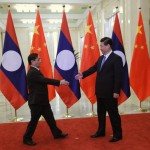 China and Laos announced closer military ties on July 8, a development that coincides with China's growing investment in infrastructure and economic influence. The Laotian defense minister met with Xu Qiliang, the vice chairman of the Central Military Commission, and other Chinese military officials Wednesday in Beijing to ...