Water and sanitation NGOs
The Ministry of Tourism and two NGOs – Everwave and River and Ocean Cleanup – plan to launch a campaign to clean up the Mekong, Tonle Sap and Tonle Bassac rivers in Phnom Penh by collecting rubbish from the water and along the river banks. ...
A floating community in Tonle Sap Lake in Keo Por commune, Puok district of Siem Reap province is aware of environmental impact caused by plastic wastes – thanks to their participation in a campaign to clear the lake from plastic. In an interview with journalists, Mr. ...
 Lim Nary – AKP

Phav Daroath recently became the first Cambodian to be selected for the Forbes 30 Under 30 Asia list for social entrepreneurship. The Post's Matthieu de Gaudemar sat down with Daroath, the managing director of the local nonprofit organisation WaterSHED, to talk about the value of ...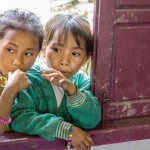 After six years working in the southeast Asian country of Laos, a local charity has provided 10,000 people with access to clean water. Adopt a Village in Laos, a charity based in Port Hope and founded by resident Steve Rutledge, works to bring water filtration systems ...