Port Hope charity brings clean water to 10,000 people in Laos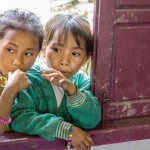 After six years working in the southeast Asian country of Laos, a local charity has provided 10,000 people with access to clean water.
Adopt a Village in Laos, a charity based in Port Hope and founded by resident Steve Rutledge, works to bring water filtration systems and build schools in remote areas in Laos. As of 30 June 2015, Mr. Rutledge said the charity has brought 2,000 water filtration systems to homes.