The long-awaited and final section of the 2014 census will be revealed within four months, the Ministry of Labour, Immigration and Population, adding that preparations for the release of the ethnicity data are underway now. U Myint Kyaing, permanent secretary of the ministry, told The ...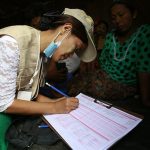 Data from Myanmar's 2014 census on the populations of the country's religious groups will be released this month, a ministry spokesperson has announced. Myint Kyaing, the permanent secretary within the Ministry of Labor, Immigration and Population, told The Irrawaddy on 12 July that the religious data will ...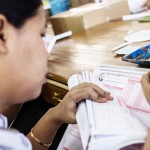 Census data held back last year is still too sensitive to release, officials say. Though the initial results of the 2014 census were released in August of that year and a more detailed statistical picture was made public in May 2015, information about religion and ...