How big were the world's ancient cities? At its height, the world's first city of Uruk may have had about 40,000 people about 5,000 years ago. In the medieval period, London may have had a population of about a quarter of a million people, growing to approximately 600,000 by ...
 Sarah Klassen and Alison Kyra Carter

In the rugged province of Xieng Khoaung in upper northern Laos are scattered more than 2,000 large carved stone jars. They vary in size, with the biggest standing at just over 2.5 metres tall and weighing in at 30 tonnes. The jars are believed to ...
 Dr Louise Shewan, University of Melbourne; Dr Dougald O'Reilly, ANU and Dr Thonglith Luangkhoth

People nationwide are eagerly anticipating the Lao New Year (Pi Mai Lao) festival (Year of the Rooster) next week, with the official holiday taking place from April 14-16. Vientiane is preparing an exciting programme of activities for locals and visitors alike, including a Miss Vientiane ...
Restoration work on a national heritage building, Shwenandaw Monastery (Shwe Kyaung) in Mandalay, has been temporarily stopped due to a shortage of funds, an official from the Department of Archaeology and National Museum for Mandalay Region said on March 13. "The Ambassadors' Fund has run ...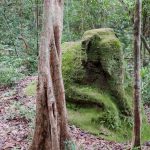 Laser technology reveals cities concealed under the earth which would have made up the world's largest empire in 12th century. Archaeologists in Cambodia have found multiple, previously undocumented medieval cities not far from the ancient temple city of Angkor Wat, the Guardian can reveal, in ...
Renovation of the Hor Pha Keo Museum is now about 80 percent complete, according to the Vice Mayor of Vientiane Mr Saythong Keoduangdy. Speaking at a press conference at the museum on 16 February, Mr Saythong said the first phase of the restoration was almost 100 ...