Hydropower in Mekong river might not be climate friendly, says study, seen as significant for India which is considering classifying large hydropower projects as renewable energy projects. Keep reading ...
 Mayank Aggarwal

India and Association of Southeast Asian Nations (Asean) nations on Friday agreed to jointly work to mitigate the challenges of climate change, enhance livelihood opportunities through agro- forestry, exchange farm machineries and develop heterotic rice hybrids.Keep reading ...
 LiveMint Reporter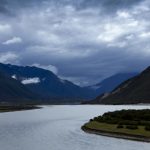 Asia can build a harmonious, rules-based water management system. But it needs China to get on board. Tensions over water are rising in Asia—and not only because of conflicting maritime claims. While territorial disputes, such as in the South China Sea, attract the most attention—after ...