Renewable energy sources include mainly biomass, waste to energy technology, wind, solar, run-of-river, impounding hydropower sources, ocean, geothermal and hybrid systems. The current renewable energy surge is due largely to booming solar panel deployment in China and throughout the world. It grew by 50 per ...
The drastic reduction in sediment flow in the Mekong River is threatening the stability of the delta and the livelihoods of millions of people who depend on its resources, says a new study by UNESCO and the Stockholm Environment Institute (SEI).Keep reading ...
 Fatima Arkin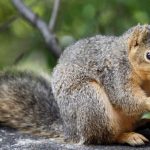 Rapid conversion of natural forests in mainland South-East Asia have put more animals at risk of extinction but are not making it to the International Union for Conservation of Nature Red List of threatened species. The study, published in PLOS One on August 3, notes that this ...