Malaysia will be able to purchase up to 100mw of hydropower from Laos starting next year, thanks to the signing of the Energy Purchase of Wheeling Agreement between Malaysia, Laos and Thailand. Keep reading ...
 The Malaysian Insights News Staff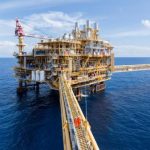 The bidding for the Erawan and Bongkot petroleum blocks in the Gulf of Thailand may be delayed further, from next March to the second quarter of 2017, says Energy Minister Anantaporn Kanjanarat. The Energy Ministry had aimed for the new auction of gas fields to take ...