The Justice Ministry has launched a 100-day campaign to improve the court system. Ministry spokesman Chin Malin said while the system was widely regarded by outsiders as fair and without corruption, it was now time for a self-assessment to confirm its effectiveness. "It was always our plan ...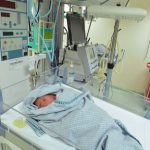 Anti-surrogacy advocates have welcomed the government's recent stance to ban surrogacy in Cambodia, though legal experts have warned that the shady practice could still continue if the prohibition is not enshrined in law. In a ministry directive, or prakas, signed October 24, Health Minister Mam ...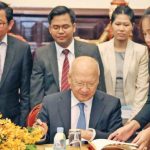 China has signed an agreement to assist the Kingdom with judicial reforms and to share expertise in overhauling such systems, though one international expert on September 27 cautioned that China shouldn't be considered "a model for justice reform in Cambodia". Under the five-year agreement, signed on September ...

Contact us
Thank you for taking the time to get in contact!