Cambodia has seen a huge influx of Chinese investment, workers and tourists in recent years. Many in Cambodia are increasingly worried about the negative impact it is having. Sihanoukville, a once-sleepy beach town, symbolizes the transformation brought about by Chinese investment in Cambodia. The town of ...
Beijing's spending on hydropower projects is welcomed by many poorer Southeast Asian countries, but it comes with a huge environmental and social cost, experts say. Keep reading ...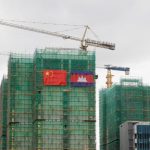 An extensive tax treaty that would shield Chinese businesses operating in the Kingdom from double taxation, and vice versa, has been drafted and is expected to be approved imminently, according to a senior Cambodian tax official. Experts said on October 19 the double taxation agreement would create ...

Contact us
Thank you for taking the time to get in contact!