Professional reporters in Myanmar say their job is nearly impossible under the fierce restrictions imposed by military rule. Now, citizen journalists have stepped into the breach, often working undercover to avoid arrests or worse. After a coup ousted elected civilian leaders about a year ago, press ...
 Tommy Walker

As dawn breaks over a crowded market in Yangon, a student strolls in, browsing casually through the stalls of vegetables, fruit, spices and fish. Picking up an onion to inspect the quality of the produce, he doesn't stand out in the crowds of people. "One person ...
 KIANA DUNCAN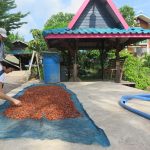 Along with professional journalists, local villagers and citizens play an important role in gathering and reporting environmental news events, experts have said. The fundamental role of citizen journalism (CJ) in building climate resilience in the wetlands of Cambodia, Lao PDR, Thailand and Việt Nam was highlighted at a workshop held ...
 Mai Khuyên


Contact us
Thank you for taking the time to get in contact!