An academic has warned that foreign investors will receive too many privileges under the Eastern Economic Corridor Bill, which could lead to serious land problems in the Eastern region. Decharut Sukkumnoed, the lecturer at Faculty of Economics Kasetsart University, said there were alarming issues regarding ...
Academics said on February 28 that the southern region would still have stable power generation in the near future even without the proposed Krabi coal-fired power plant, although Thailand would have to invest in some form of new power generation in the long term. Meanwhile, the Office ...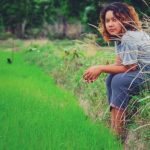 The rice price crisis may be a pressing problem for most rice growers, but not for a group of young farmers who know how to exploit sales through social media. For Pongpat Sukarbjai, the key to selling crops is in reducing the use of pesticides and ...

Contact us
Thank you for taking the time to get in contact!