Three Thai products that had been at risk of losing their preferences – video cameras, lenses for eyeglasses, and air-conditioner parts – will continue to enjoy export privileges to the US this year, as their values have not yet exceeded competitive need limitations. Duangporn Rodphaya, ...
Sixty-six rice traders participated in the government's auction of 2.86 million tonnes of rice on February 16, showing high market demand for the last lot of rice suitable for consumption from the government's stocks. Duangporn Rodphaya, director-general of the Commerce Ministry's Foreign Trade Department, said ...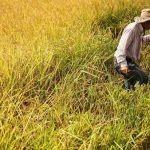 The government will pause its efforts to dispose of state rice stocks to curb any adverse impact on domestic rice prices as the latest harvest enters the market. According to Duangporn Rodphaya, director-general of the Foreign Trade Department, with the annual rice harvest season beginning ...
China has agreed to place the first purchase order for 100,000 tonnes of Thai rice under a government-to-government contract for a total of one million tonnes, which was signed last December. The order is for new-crop 5-per-cent white rice at a free-on-board price of US$399 per tonne ...