Free Online Training Course for Water Integrity: Principles and Concepts is meant to offer a "grain" of the needed knowledge required by water practitioners, public officials, NGO personnel, and anybody else who want to contribute to increase the efficiency and integrity of water management. The course ...

The 8th USENIX Workshop on Free and Open Communications on the Internet brings together researchers and practitioners from technology, law, and policy who are working on means to study, detect or circumvent practices that inhibit free and open communications on the Internet. Political and social change ...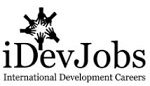 Sustainable Development in the 21st Century with Ban Ki-moon is an online course offered by the Institute for Global Engagement and Empowerment at Yonsei University in Seoul, South Korea. The course is taught by Ban Ki-moon who served as the Secretary General of the United Nations ...

Contact us
Thank you for taking the time to get in contact!