Despite recent international reports which accused some garment factories in Myanmar of labour abuses, top executives of Myanmar Garment Manufacturers Association said last week that the industry did not accept the use of child labour, in line with the standards of International Labour Organisation. Some international ...
Leading fashion brands including H&M and Zara will boycott a key industry conference in Bangladesh in support of garment workers who have been sacked, hunted or jailed for participating in wage strikes, the companies said on February 22. H&M, C&A, Tchibo and Inditex which owns ...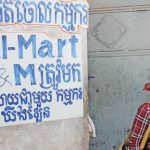 Four premium suppliers for Swedish clothing giant H&M have been called out by a local labour rights group for their continued use of short-term contracts, hampering employees' ability to unionise and, in one case, allegedly paying workers less than the $140 monthly minimum wage. In a ...

Contact us
Thank you for taking the time to get in contact!