Japanese Prime Minister Shinzo Abe on January 15 called for a peaceful resolution to the South China Sea conflict and pledged Japan's continued support for ASEAN, as the grouping turns 50 this year. Speaking after bilateral meetings with Indonesian President Joko Widodo in Bogor, West ...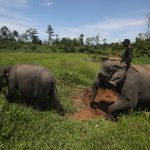 The Indonesian environment ministry has denied the Aceh provincial government's proposal to rezone part of Mount Leuser National Park for geothermal development, reacting to opposition from conservationists who argued the project would threaten key orangutan and rhino populations. The ministry's director for protected areas told Mongabay ...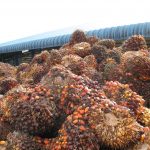 Indonesia's Environment and Forestry Minister Siti Nurbaya Bakar has warned that palm-oil companies found responsible for clearing land through illegal burning – cloaking much of Southeast Asia in noxious haze each year – will be prosecuted. "If we let this carry on and don't resolve it, ...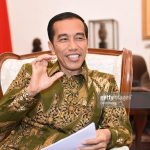 President Joko Widodo vowed on August 16 to develop all of Indonesia's frontier areas, including the Natuna Islands close to where it is embroiled in a dispute with China, and outlined plans to fund a massive maritime infrastructure program to accelerate growth in Southeast Asia's biggest economy. "We ...