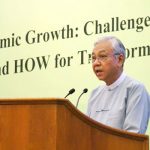 President U Htin Kyaw set out the government's vision for the country's transition to a green economy on November 29 in an opening address to the 5th Green Economy Green Growth Forum, held in Nay Pyi Taw. Six broad measures – including promoting the renewable energy sector, ...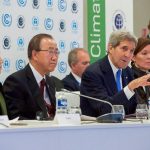 The 22nd United Nations climate summit began as a wonky, low-profile affair. Nearly 200 nations, finally agreeing to keep the world from burning up, began writing the rulebook by which the goals of the 2015 Paris Agreement could be achieved, while seeking the trillions needed ...
A Cambodian delegation arrived in Morocco on November 7 for the start of the COP22 international climate change conference armed with reasons why the country should receive international funding to fight global warming. "We will deliver a statement at COP22, and one of the points is ...

Contact us
Thank you for taking the time to get in contact!