GE, the high-tech energy, health and aviation equipment provider, has plans to expand its reach in the Myanmar energy and healthcare sectors. "Myanmar has huge potential in terms of revenue and orders for GE. Myanmar needs healthcare and a lot of electricity. There are good prospects ...
 Chan Mya Htwe

Given continued American global naval supremacy, which is unlikely to be challenged successfully in the foreseeable future, Beijing's highest strategic priority is to ensure energy security by connecting friendly major oil and gas producers to China via pipelines transiting through land routes beyond the effective ...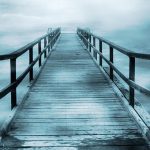 For decades, coal-fired power dominated the U.S. energy supply—and was a leading source of greenhouse gas emissions. But a combination of factors including cheap natural gas, stronger pollution controls, increasing investment in renewable power and improved energy efficiency have pushed coal's share of the energy market ...

Contact us
Thank you for taking the time to get in contact!