Forest lands in Pyin Oo Lwin, Mandalay Region, given to retired officers and entrepreneurs for agricultural purposes have, instead, been illegally sold, said an analysis group. The findings of the Forestry Land Analysis group, which comprises 15 regional representatives, have been submitted to the Union ...
The Food and Drug Administration in Mandalay is testing jams and various other food items produced in Pyin Oo Lwin township, Mandalay Region, to ensure safety and raise awareness on cleanliness among consumers. The tests conducted by the Pyin Oo Lwin township administration, city development ...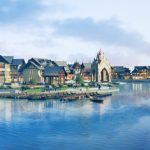 Three Mandalay Region development projects approved under the previous government are being reconsidered under the National League for Democracy administration. The projects are temporarily stalled while experts study potential negative impacts on the local environment and the public, officials have noted. Organising committees have been formed ...

Contact us
Thank you for taking the time to get in contact!