Defence ministry officials have cited the country's current 'war on drugs' and its upcoming commune elections as reasons for diverting resources from the annual Angkor Sentinel exercises. Earlier this week, Cambodia informed the US it would postpone their annual joint military exercises for the next ...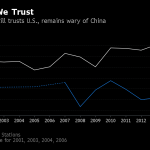 During long hours stuck in Manila's choking traffic, taxi driver Maning Yabut constantly hears about the anxieties of Filipinos from all walks of life. These days, the talk is all about whether President Rodrigo Duterte's anti-U.S. outbursts are good for the Philippines. Particularly concerned, he ...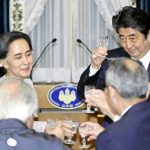 The warm welcome afforded Myanmar's de facto leader, Aung San Suu Kyi, here on November 2 underscores Japanese Prime Minister Shinzo Abe's eagerness to counter Chinese overtures to a country, like the Philippines, of great geopolitical importance in Southeast Asia. Abe greeted Suu Kyi at the ...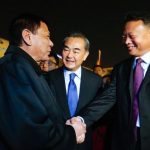 China will consider giving Filipino fishermen conditional access to disputed waters in the South China Sea after the presidents of the two countries meet in Beijing this week, two Chinese sources with ties to the leadership said. Philippine President Rodrigo Duterte plans to raise the plight ...