Though Myanmar's fishery export income took a dive for three straight years until 2015, industry players hold high hopes to rebound, given the slight increase last year and the potential continuation of growth this fiscal year ending on March 31. In FY2011-12, Myanmar could generate ...
Former president says daunting challenges remain in Myanmar's democratic transition. "I never dreamt of becoming president," said Thein Sein, who stepped down as Myanmar president last year after a historic five-year term. Speaking at a regional forum in central Japan, he added that "the situation ...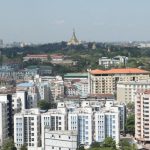 Japan plans to extend about $994 million in low-interest lending to Myanmar for such projects as railways and water treatment plants, the latest step in Tokyo's push to bolster ties with the Southeast Asian country. This would mark Japan's first development financing initiative for Myanmar since ...

Contact us
Thank you for taking the time to get in contact!