Irrigation and water management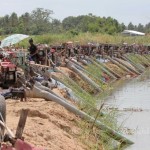 Farmers in several drought-stricken provinces in the Chao Phraya River basin have spurned the government's calls to halt pumping water for agricultural use. The move came as water discharges from four major dams in the Chao Phraya River basin are being gradually cut from 28 million cubic metres per ...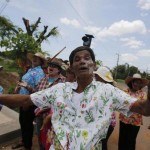 Long-awaited rain fell over four drought-struck provinces overnight and during the day, reviving withering rice crops but only slightly raising hopes of the upcountry regions coming out of the crisis. While rice farmers in Surin, Maha Sarakham and Phayao were grateful for rain replenishing their crops, ...