Between 2009 and 2012, the Ministry of Environment went on nationwide leasing spree, signing over vast swaths of the country's nominally protected areas to private companies for rubber plantations and other agribusiness ventures. A new map of Cambodia's protected areas shows the 36,000-hectare concession controlled by ...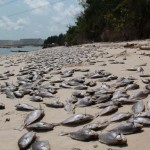 Fishermen in Rayong's Muang district are calling on the authorities to find out why a large number of fish were found dead at Ta Kuan Beach-Pradu Bay area on 15 March, though they believe it could be blamed on rising sea temperatures, which usually happens ...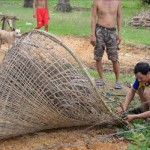 The construction of a dam in Laos is endangering the ecosystem of the Mekong river, one of the world's largest rivers running a length of 5,000 km (3,107 miles) and a source of life and livelihood for millions living along its banks. The dam threatens the ...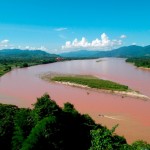 Scientists say the Southeast Asia's rapid development is driving deforestation in the vital Mekong Subregion, and threatening scores of species in one of the world's most bio-diverse ecosystems. Trafficking in plant and animal wildlife is accelerating the trend, and governments are being pressed to do ...