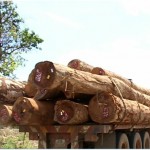 Illegal logging in southern Laos' Champassak province was particularly devastating on forests in July, according to a local police officer, who said businessmen working in tandem with high-ranking officials raced to cut timber in the region ahead of the start of the rainy season. The police ...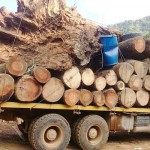 Amid accusations that it caved in to Chinese pressure, the government has been at pains to show that its release in a presidential amnesty last week of 153 Chinese illegal loggers was accompanied by a number of pledges it has managed to extract from Beijing. The ...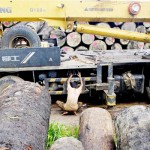 Beijing hit out at long jail sentences handed to more than 150 Chinese nationals for illegal logging in Myanmar, in the latest tremor to shake relations between the neighbours. The mass sentencing, which has sparked outraged editorials in Chinese state-run media, comes after the loggers were ...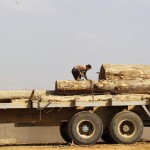 China has lodged a diplomatic protest with Myanmar after a court in the southeast Asian nation sentenced 153 Chinese nationals to life imprisonment for illegal logging. China's voracious demand for Myanmar's raw materials has fuelled resentment in Myanmar towards its giant northern neighbor. Regions along Myanmar's porous border with China have ...