A Japanese grant aid project will see the operation of a new waste transfer station in Vientiane and the addition of 70 new garbage trucks, to be put to use in the capital as well as Luang Prabang and Xayaboury provinces. Director General of the Department ...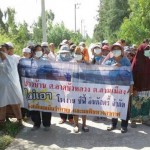 Villagers in Lat Bua Luang district of Ayutthaya province are again protesting that a foreign-owned recycling factory in their locality is causing severe pollution, and say their complaints have been ignored for years. Keep reading ...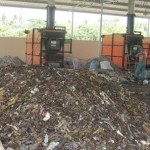 A South Korean syndicate has proposed to build a major waste treatment plant to solve an urgent demand in the Mekong Delta where thousands of tons of waste are being discharged every day. The proposal was made by three companies in a meeting with local officials ...