Mekong Institute (MI) will be organizing a series of safe food courses this year as part of the New Zealand Aid Programme-funded Food Safety Project. These regional training programs comprise a major component of the five-year food safety project to be implemented in Cambodia, Lao PDR, ...

The 4th AFSA International Conference on Food Safety and Food Security (AFSA2018) will be held on 10-12 August 2018 at Angkor Paradise Hotel, Siem Reap, Cambodia. AFSA2018 is organized by Asia Food Safety and Security Association; Royal University of Agriculture, Phnom Penh, Cambodia; and Mekong Institute, ...
 AFSA2018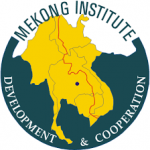 Thirty-two science reporters from Cambodia, Laos, Myanmar and Vietnam are currently attending the Mekong Institute's media training workshop on food safety reporting. Read the full text of the Mekong Institute's release below, or at their website.—Thirty-two science communicators and media professionals from Cambodia, Lao PDR, ...