Development and assistance for water and sanitation
A civic group on 3 December petitioned Prime Minister Prayut Chan-o-cha to exercise his special power and cancel the Cabinet's resolution approving the payment of Bt9.6 billion in compensation to the constructor of the corruption-plagued Klong Dan wastewater-treatment project. Keep reading ...
The Japanese government has provided further support to improve the operations of water supply state enterprises in Vientiane and the provinces of Luang Prabang and Khammuan. The Department of Housing and Urban Planning, the Ministry of Public Works and Transport, and the Public Enterprise Bureau, Saitama ...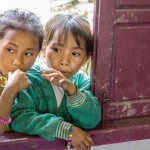 After six years working in the southeast Asian country of Laos, a local charity has provided 10,000 people with access to clean water. Adopt a Village in Laos, a charity based in Port Hope and founded by resident Steve Rutledge, works to bring water filtration systems ...