The volume of freshwater on canals in the Mekong Delta has decreased quickly, while saline intrusion has begun in many areas. Kien Giang has 200 kilometers of coastline. The sea is only several kilometers from production areas and the province's central areas such as Rach Gia ...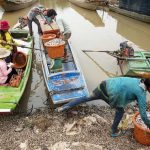 Every year during the wet season, millions of Cambodians are surrounded by water as the Mekong River floods. Yet the water is unsafe to drink, fouled by sewage and agricultural and industrial pollution. Living in villages on stilts, Cambodians bathe, fish and defecate in the flooded ...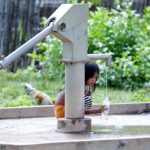 Amid a devastating drought, the need to dig more, and deeper, wells is threatening to overwhelm the government's relief budget. The cost of wells rises exponentially with depth. And as groundwater continues to drop, itself exacerbated by the digging of more and more wells, deeper is ...