(Used, development and exploitation concessions)
Fifteen mining operations have had their concessions revoked after investors failed to implement their projects as agreed after they were granted concessions by the government. Speaking at the ongoing ordinary session of the National Assembly last week, Minister of Energy and Mines Dr Khammany Inthirath ...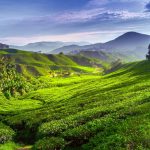 International land deals, often for giant agriculture projects, now cover an area the size of Germany and a growing share are getting up and running, fuelling fears that local residents will be displaced, the anti-poverty group Oxfam said on September 26. More than 1,500 large-scale land ...