Civil and commercial litigation
A top Thai court on Wednesday dismissed a lawsuit seeking to halt purchases of electricity by the country from a hydropower dam in neighbouring Laos over environmental concerns, bringing an end to a decade-long legal battle. The case brought by 37 villagers from eight provinces along ...
 Reuters

Thai Airways International (THAI) is headed for bankruptcy court to pave the way for a much-needed rehabilitation for the octogenarian, near moribund national carrier, which in its glory days operated under the smug "Smooth as Silk" logo. Thai Prime Minister Prayut Chan-ocha's Cabinet approved the plan ...
 PETER JANSSEN

Daycha Siripatra, founder of the Khaokwan Foundation, would have remained largely unknown had the police and anti-narcotics officials not raided the foundation's premises in Suphan Buri province and seized 200 cannabis plants, some marijuana extract, oil and seeds. They also arrested senior foundation member Pornchai Choolert and ...
 Anchalee Kongrat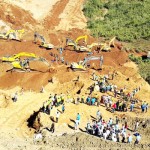 A Kachin civil society group is urging relatives of those killed in a landslide near a Hpakant jade mine on 21 November to reject an offer of K600,000 compensation for each victim, and has reiterated threats to press charges against those involved in the mining ...
A Kachin civil society network is seeking to bring charges against the operator of the Hpakant jade mine which dumped the tailings that collapsed in a massive landslide on November 21, according to an area resident. The confirmed death toll from the landslide had risen to ...