Civil society coalitions and cooperation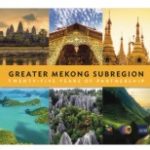 This publication, Greater Mekong Subregion: Twenty-five Years of Partnership, highlights the GMS Program's successful use of economic corridors and focus on priority sectors to achieve tremendous development gains for the subregion and its people. Presenting vibrant scenes from across the subregion, the book tells a ...

The awards are open to the following academic populations:– Doctoral students of eligible fields studying at accredited universities inside or outside of their home country– Full-time faculty members (must have a minimum of a master's degree) teaching at universities in their home country– Project duration: ...
 Wedushare

APN's Annual Proposal Development Training Workshop (PDTW) will be held on 28 February-2 March, 2018 in Viet Nam.The training workshop is designed to enhance the capacity of young scientists and practitioners in Southeast Asia to develop competitive research proposals for funding. Another main focus of ...