Information Minister Khieu Kanharith presided over a meeting on LGBTIQ pride on Wednesday, highlighting the community's "legal rights", the extent of which was disputed by activists on May 18. The statement was posted by government newswire AKP, which also quoted last year's statement from government spokesman ...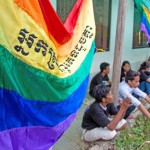 LGBT Cambodians driven into poverty by discrimination, and sometimes forced to sell sex to survive, may soon enjoy the benefits of a new online campaign designed to raise money to help them rebuild their lives. Micro Rainbow International, a non-profit organisation aimed at lifting LGBT Cambodians ...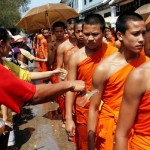 If there is one word to describe the LGBT community in Laos, the landlocked nation sandwiched between Thailand and Vietnam, it might just be "invisible." This is the ninth part of a 10-part series on LGBT rights in Southeast Asia, which uncovers the challenges facing the LGBT ...