On International Women's Day, UNESCO has launched the call for nominations for the 2019 UNESCO Prize for Girls' and Women's Education. The Prize annually awards US$ 50,000 to two outstanding laureates. Who? Governments of UNESCO Member States and non-governmental organizations (NGOs) in official partnership with UNESCO are now ...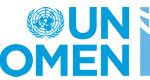 From 25 November, the International Day for the Elimination of Violence against Women, to 10 December, Human Rights Day, the 16 Days of Activism against Gender-Based Violence Campaign is a time to galvanize action to end violence against women and girls around the world. The ...

I am very pleased to be with you to discuss this essential topic. Violence against women and girls is a global pandemic. Full statement ...

For applicant from Cambodia, Laos, Myanmar, Thailand, and Vietnam To be an agent for change in your community, consider applying for the LMI Women's Leadership Project. Deadline: 15 Oct. 2018 Click here to fill out the application ...

Wildact Vietnam announce that we are joining force with the Saola Working Group to provide a small grant to support capacity building of women in Vietnam and Laos for biodiversity conservation and sustainability in the Annamite Mountains.Recognizing that in Indochina 'forest' (i.e., conservation) work is ...
 Wildact Vietnam