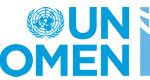 From 25 November, the International Day for the Elimination of Violence against Women, to 10 December, Human Rights Day, the 16 Days of Activism against Gender-Based Violence Campaign is a time to galvanize action to end violence against women and girls around the world. The ...

I am very pleased to be with you to discuss this essential topic. Violence against women and girls is a global pandemic. Full statement ...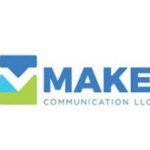 The countdown to the 2019 LMI Women's Leadership Forum has begun.Thirty-five leaders from Cambodia, Laos PDR, Myanmar, Thailand, and Vietnam will meet in Phnom Penh, Cambodia, to share their inspiring work in the Lower Mekong Region. The three-day forum will be held in Cambodia on January ...

For applicant from Cambodia, Laos, Myanmar, Thailand, and Vietnam To be an agent for change in your community, consider applying for the LMI Women's Leadership Project. Deadline: 15 Oct. 2018 Click here to fill out the application ...

EQUALS is seeking for nominations of someone who is working on a cool project about girls and women in tech. Nominations for the 2018 awards will be closed on July 20, 2018. For more detail, please visit here ...

Wildact Vietnam announce that we are joining force with the Saola Working Group to provide a small grant to support capacity building of women in Vietnam and Laos for biodiversity conservation and sustainability in the Annamite Mountains.Recognizing that in Indochina 'forest' (i.e., conservation) work is ...
 Wildact Vietnam