Thailand and the smaller states in its neighbourhood will miss the Asia-Pacific era. It is not as if the Asia-Pacific has gone away or disappeared in any sense. But its role as a cradle of prosperity linking larger and small economies around the Pacific Rim ...
 Thitinan Pongsudhirak

A new initiative to advance women's entrepreneurship in Asia-Pacific was launched on the sidelines of the 73rd session of the UN General Assembly in New York, by the United Nations Economic and Social Commission for Asia and the Pacific (ESCAP), with financial support from Global ...
The Chinese government is leveraging billions of dollars in debts to gain political leverage with developing countries across Asia and the Pacific, a new report presented to the US State Department claims. Keep reading ...
It might be the most dynamic region in the world but the Asia Pacific isn't meeting its economic potential, and some of that has to do with gender equality, according to the McKinsey Global Institute. Targeted policies to achieve more women's equality in Asia-Pacific economies ...
 Michelle Jamrisko

This working paper examines whether legal labour migration schemes can be opened to humanitarian migrants who may otherwise become targets for migrant smugglers. Keep reading ...
 Jay Song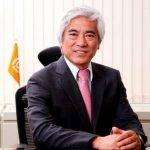 The Asian Productivity Organization has called upon global economies to explore and adopt new business models to achieve Green Productivity and long-term business sustainability for a low-carbon future. The APO, having 20-memebr economies, including Bangladesh, made the call referring to the 'Bangkok Outcome Document' based on ...