Women's development funding
A new initiative to advance women's entrepreneurship in Asia-Pacific was launched on the sidelines of the 73rd session of the UN General Assembly in New York, by the United Nations Economic and Social Commission for Asia and the Pacific (ESCAP), with financial support from Global ...
Alarmed by the low number of women experts interviewed on mainstream media, UNESCO Bangkok has launched a website that links Thai journalists and researchers to female academics, government officials, corporate leaders, and NGO activists. Keep reading ...
 Mong Palatino

A project focusing on creating safe working environment and job opportunities for female migrant workers, as well as protecting women workers, has been launched in Yangon. The "Aung Myin Hmu Project: Industry Solution for Safe Employment" that was launched on March 19 in Yangon's Hlaing Tharyar ...
The Japanese government has provided grant assistance of more than US$450,381 to build secondary school facilities and support gender education in Bokeo province. A signing ceremony for a grant contract for the project took place on December 1 between the Ambassador of Japan to Laos, ...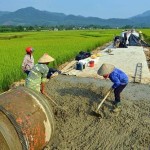 Some 80 delegates from 11 countries in the East Asia-Pacific region gathered in Viet Nam yesterday to discuss gender integration in rural transportation. The World Bank (WB) workshop, hosted in Ha Noi, is part of a regional Gender Capacity Programme for Rural Transport projects, including exchange ...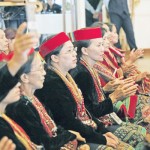 Widow and mother of four Daw Nyo Nyo San saw years of hard work pay off as she aided in the 15 October launch of May Doe Kabar (Women's World), a group dedicated to educating rural women about their rights, providing them with small loans ...