Families in Koh Kong province's Sre Ambel and Botum Sakor districts have agreed to accept land and $2,500 per family in a compromise with the Land Ministry to end their land dispute with sugar cane plantation companies. However, they have asked the ministry to speed ...
The Land Ministry will meet with the three companies at the center of the decade-long land dispute in Koh Kong province this week in an attempt to finally resolve the villagers' grievances.​ In a letter made available to the public on January 18, the ministry's ...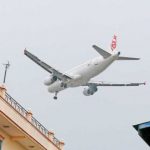 The Chinese developer behind a massive $3.8 billion tourism project being built in Koh Kong province has confirmed that it is ready to begin construction on a new international airport to serve the coastal resort and company's related developments, though declined to reveal the investment ...

Contact us
Thank you for taking the time to get in contact!