The People and Nature Reconciliation (PanNature) on August 24 organised a seminar looking back on the captivity, trading, rescue and conservation of tigers in Vietnam after the recent seizure of 17 tigers in Nghe An province. The tigers were found being raised illegally in the basements ...
 VNA

Vietnam's Prime Minister Nguyen Xuan Phuc today issued a new directive with urgent and powerful measures to restrict wildlife trade and consumption, and reduce further pandemic risk. With immediate effect, the directive (29/CT-TTg) bans imports of live wild animals and wildlife products, strictly eliminates any wildlife ...
 WildAid

The region needs a clear action plan to tackle wildlife trafficking, experts stressed this past weekend as the leaders of Asean nations meeting in Bangkok endorsed the "Chiang Mai Statement of Asean Ministers Responsible for CITES and Wildlife Enforcement". The document's goal is to address wildlife ...
 Pratch Rujivanarom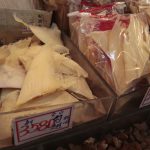 Pungent piles of dried fish meat fill tiny shops on the ground floor of Phnom Penh's Phsar O'Russei as the latest catch flops in metal basins. Hanging from some stalls are bags of half-meter long, leathery, dried shark fins—destined for expensive bowls of a soup ...