New research from Cambodia challenges the microfinance industry's assertions that its loans help farmers to resist the impacts of climate change. In fact, the research argues, microfinance undermines the capacity of farmers to respond to unstable climate conditions. The profit from Cambodia generated by foreign-owned microfinance ...
 David Whitehouse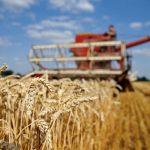 Rising levels of carbon dioxide could make crops less nutritious and damage the health of hundreds of millions of people, research has revealed, with those living in some of the world's poorest regions likely to be hardest hit. Previous research has shown that many food crops become ...
The Mekong Delta, home to some 18 million inhabitants, is plagued by severe riverbank erosion, which has been blamed on climate change and human factors. Unrelenting rain last month washed away riverbanks in Hoà Định Hamlet in Đồng Tháp Province's Lai Vung District, causing several ...

Contact us
Thank you for taking the time to get in contact!