Mandalay's fisheries are unable to keep pace with demand, with industry figures saying more than 48.9 tonnes of fish is imported daily from Yangon. Director of the Department of Fisheries U Hla Win told The Myanmar Times on November 28 that over 30,000 viss has to ...
Laos needs to rethink its aggressive hydropower plans as new markets and technologies create an opportunity to change course. A report published in September by the Stimson Center, a Washington D.C.-based think tank, challenges prevailing notions about the future of hydropower in the Mekong subregion, an ...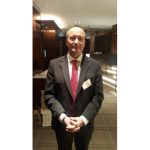 Thailand will at some point receive a "green card" from the European Union for its efforts to combat illegal, unreported and unregulated fishing, once the EU realises the real progress the government is making in this regard, according to Steve Trent, executive director of the Environmental ...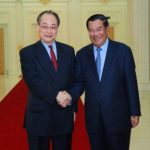 A committee will be established to look into the construction of a 5-hectare Japan-funded aquatic centre to fa­cilitate the study of more than 600 species of freshwater fish from the Tonle Sap and Mekong rivers, Prime Minister Hun Sen said on November 25. "I have ...