A recent draft of the cybercrime law obtained by VOA Khmer has drawn concerns from NGOs and rights groups over clauses that could help the government intensify its crackdown on freedom of expression, while also raising privacy and data collection concerns. The draft law, the formulation ...
 Sun Narin

THE RAPID growth of Bitcoin-related scams and other cybercrimes has prompted the United Nations to urge member countries, including Thailand, to step up their legal safeguards against potential economic losses. Cybercrime-related losses worldwide top US$600 billion (Bt19.6 trillion), said Julien Garsany, deputy regional representative of ...
Due to legal differences among countries on how they catch cybercrime offenders, the criminals are able to find loopholes and get away with it. A communication channel for ASEAN law enforcement officials should be developed in order to prevent cybercrime. Keep reading ...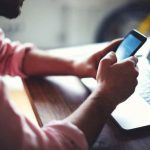 Authorities are preparing campaigns to educate the public and undertake other precautionary measures to curb fast-growing financial cybercrimes amid increasing digital transactions. Thailand now has more than 23 million digital banking accounts. Korkij Danchaivichit, deputy secretary-general of the National Broadcasting and Telecom Commission, said the agency will ...