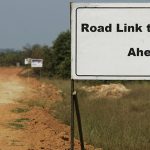 Myanmar and Thailand have published their nine-point agreement to push through the implementation of the long-delayed US$8-billion (12.23-trillion-kyat) Dawei Special Economic Zone (SEZ) in southern Myanmar's Tanintharyi Region, which is set to be Southeast Asia's largest industrial complex. After a bilateral ministerial meeting in Naypyitaw, a ...
 Nan Lwin

The governments of Myanmar, Japan and Thailand will be meeting over the troubled Dawei special economic zone (SEZ) project that has stalled since 2013 for lack of funding. Ministers will form a Joint Cooperation Committee to discuss how Japan can be more involved in developing ...
 Chan Mya Htwe

Plans for an economic zone in southern Myanmar will be reworked by Japan into an export base to such markets as India, Nikkei has learned, in an attempt to kick-start the stalled project as China expands its economic influence in the Southeast Asian country. The new ...
 Takashi Tsuji

Thai overseas investors have been urged to respect human rights wherever they are doing business and work closely with the National Human Rights Commission (NHRC). Human rights were highlighted as a critical issue, as the NHRC has received 12 complaints about Thai investments in Myanmar, Laos, ...
 Pratch Rujivanarom

Community groups in Thailand and Myanmar have urged protection of human rights and prevention of environmental impacts – after Thai entrepreneurs were reported to have carried out abusive and environmentally damaging acts in neighbouring countries.​ Some 27 Thai non-government groups and the Dawei Development Association, a ...

Contact us
Thank you for taking the time to get in contact!