Thailand and Myanmar Agree to Push Ahead With Dawei Special Economic Zone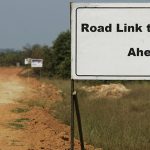 Myanmar and Thailand have published their nine-point agreement to push through the implementation of the long-delayed US$8-billion (12.23-trillion-kyat) Dawei Special Economic Zone (SEZ) in southern Myanmar's Tanintharyi Region, which is set to be Southeast Asia's largest industrial complex.
After a bilateral ministerial meeting in Naypyitaw, a statement was issued to reaffirm the construction at the Dawei SEZ of the initial and final phases of the project at the same time. It was also agreed to hold further meetings between one of Myanmar's vice presidents and a Thai deputy prime minister.
The agreement included plans for a two-lane highway to the Htee Kee border through Myittar to enable the site's construction.
Both sides decided to invite third-party investment for the final implementation of the SEZ and to supply the electricity. The next meeting is due to be held in Thailand.
 Nan Lwin